Completely waterproof, even the remote controller
The aircraft and remote controller of Spry+ are totally waterproof and corrosion-resistant, so that you can bring the drone with you when surfing or in any weathers. Even when you throw the drone and the controller into the water, they can safely float. Landing and taking off from the water with 100% peace of mind, dunking under the water for a quick adventure, Spry+ opens your sight to the limit.
Real 4k camera - Truly ultra clear
Compared to SplashDrone3+ is Spry+ smaller and slighter, but it doesn't mean any compromise on image quality. The integrated 4k camera of Spry+ features a Sony 1/2.3'' CMOS sensor and provides a maximized resolution of 12 megapixels.
The dome camera paired with a special lens that minimizes the fisheye distortion for natural images. With Spry+ you can capture any action in 4k video at 30 frames per second and take crisp 12MP photos. Best filming tool for high speed watersports.

4K 30FPS
Video shooting

12 MP
Photos

64 GB
SD card storage

Wi-Fi
Signal connection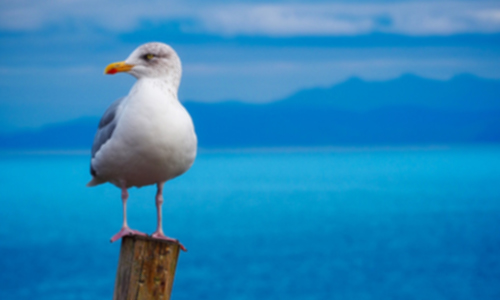 No anti-shake photos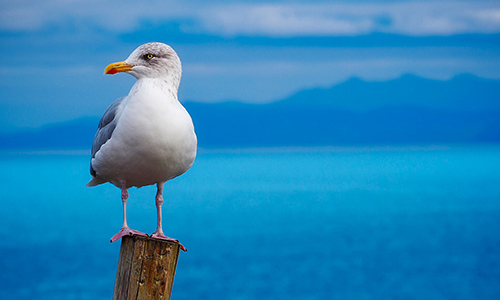 Anti-shake photo
6 normal flight modes - Fly as you wish
Spry+ is very easy to use and provides you with 6 kinds of flight modes, GPS mode, circle mode, ATTI mode, follow me, auto-return and circle & follow mode. Switch flexible and fly with no limits. Also, ACRO mode is recommended for well skilled pilots to do extreme acrobatics with proper firmware configuration and special designed ACRO remote controller.

TrollSafe for fishing - Make fishing easier and funnier
Add the new launched TrollSafe for Spry+ to experience interesting fishing. Quick and easy to install, TrollSafe for Spry+ makes your fishing more fun and effective wherever you choose to fish - offshore, rivers or lakes. Lure and troll fishing, hover fishing and long range casting, everything you want!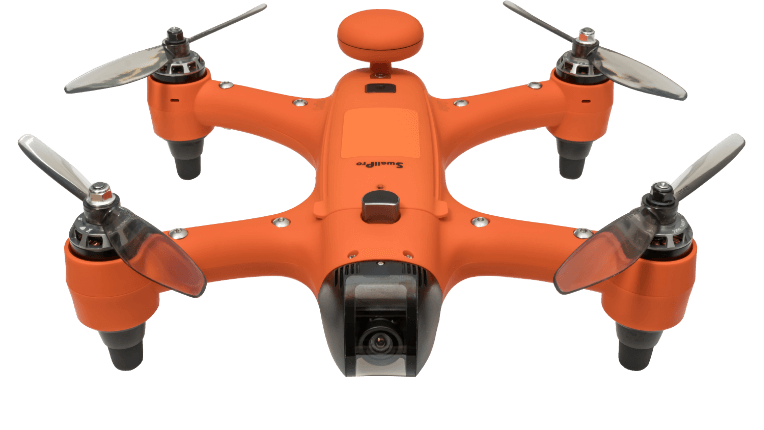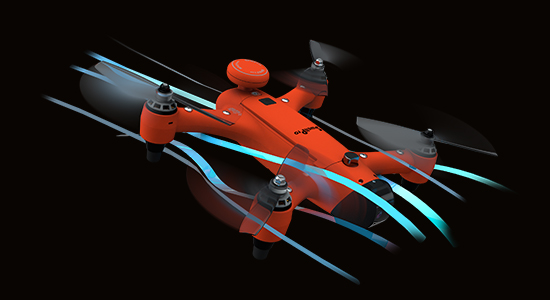 Compact & portable
The Spry+ is designed with aerodynamic principles and makes itself compact and also provides good stability, control and handling qualities.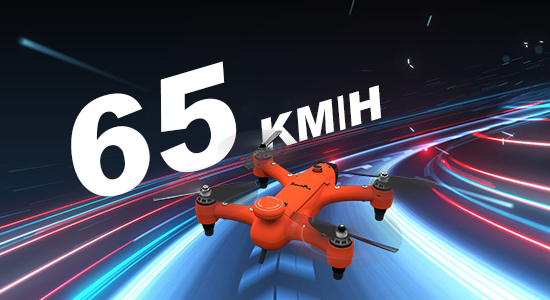 High speed
High thrust motor and high power ESC (Electronic Speed Control) enable a max speed up to 65km/h in manual flight mode. Fast & safely.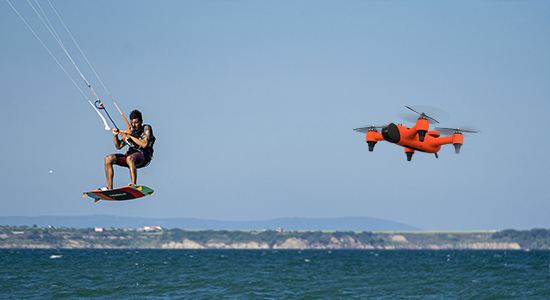 Different usages
With the integrated GPS module, the drone can follow the remote controller automatic, film high speed watersports like skiing, kayaking and surfing.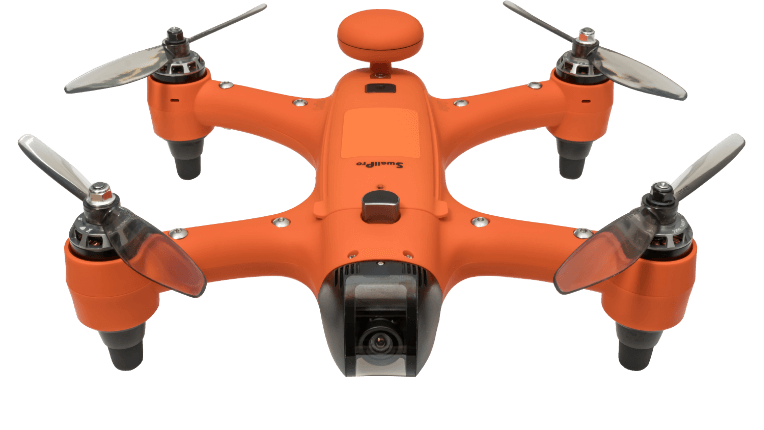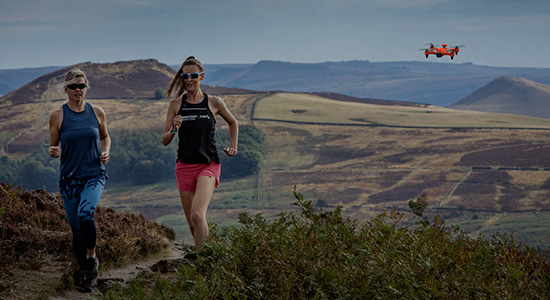 Autonomous Follow-Me
Both the aircraft and remote controller are built with GPS module, so that the drone could follow the remote controller at a set distance and height.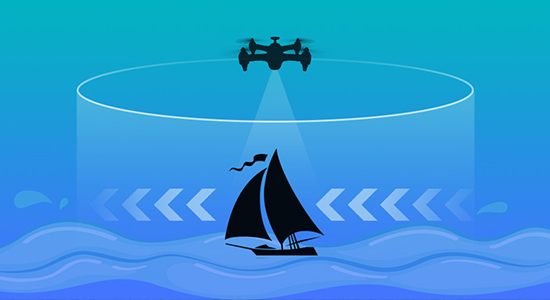 Smart Orbit
The Spry+ can follow a smart orbit and capture a 360-degree view of the action smoothly, easily track a moving subject.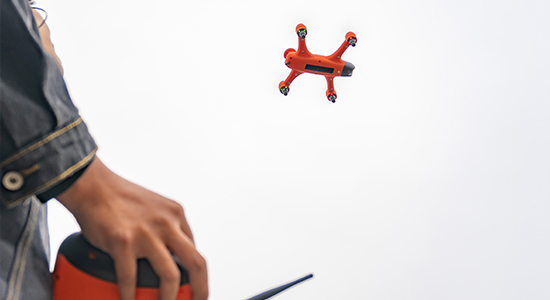 Return to Me
Most drones can return to their take-off-place when losing signal, but the Spry+ can even return to your remote controller directly via the GPS module.
Intuitive App - Control your drone even smarter
The remote controller of Spry+ has a built-in WiFi module that can be used with your mobile devices via "SwellPro Spry" App. The multifunctional App offers you smarter flight features like One Key Launch, Mission Planning, Tap-to-Fly etc.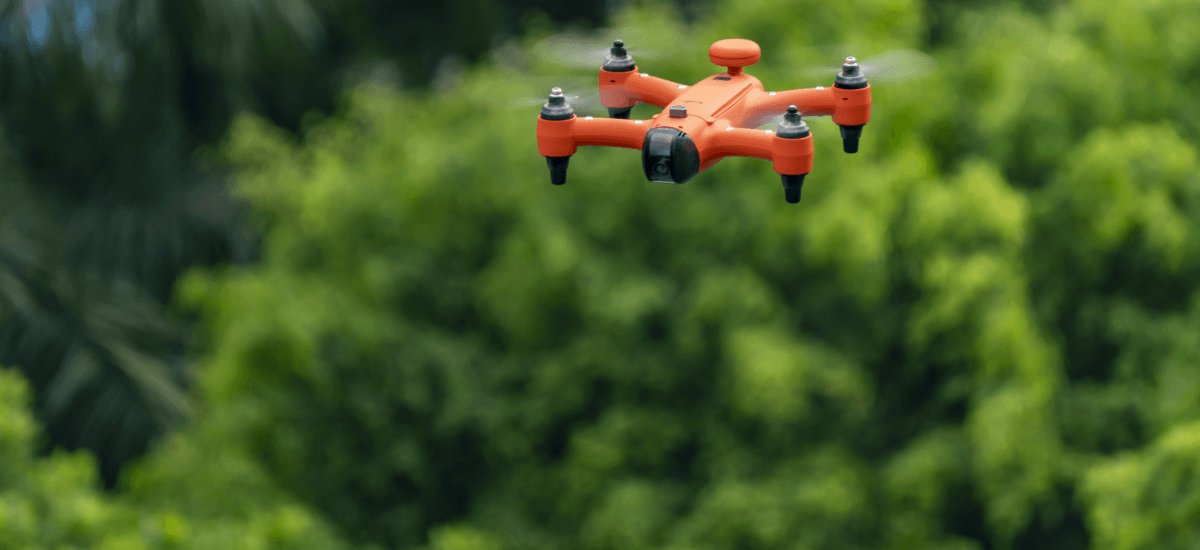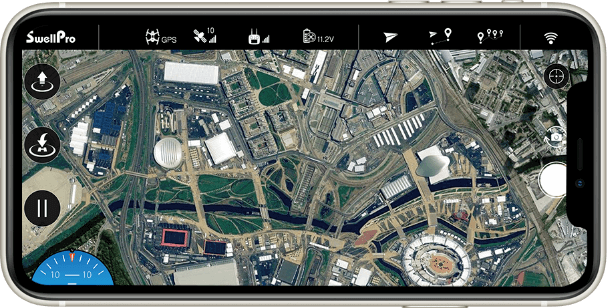 Specification
Waterproof Level:
IP67 (Protected from dust and capable of withstanding water immersion between 15 cm and 1 meter for 30 minutes)
Diameter (motor to motor):
270mm
Size (Length x width x height):
233.5 x 249 x 90mm
Weight:
436g (without battery)
Propulsion Motors:
Brushless 2206 1400KV
Aircraft Battery:
3S 3600mAh LiHV battery
Charging Time:
90 Minutes (20%-100%)
Video Transmitter:
5.8G 8CH
Video Transmission Range:
800m
Max Flying Range:
800meter
Max Flying Altitude:
200meter
Max Flying Speed:
18m/s 65 km/h
Max Climbing Speed:
4m/s 240m/min
Max Following Speed:
10m/s 36 km/h
Spatial Positioning System:
Dual Satellites - GPS/GLONASS
Max Wind Speed Resistance
>10m/s (F5)
Working temperature
-10C°~ 40C°
Proprietary Flight Controller
Yes
OSD integrated (On Screen Display)
Yes
Mobile APP control capability
Yes
Flight modes:
Auto-take off, auto-hover, follow me, return home, return to remote controller location, orbit fly, tap fly, autonomous navigation
Remote Control
Waterproof Level:
IP66 (Dust tight and protected against heavy seas or powerful jets of water)
Weight:
480g (Battery included)
Frequency Band:
2405-2475HMZ
Receiving sensitivity (1%PER):
-105dbm
Battery Capacity:
2S 2500mAh LiPo
Charging Time:
140 Minutes
FPV Monitor
Frequency Band:
5645 ~ 5965HMZ
Resolution:
800 x 480 Pixels
Camera
Image Sensor:
SONY 1/2.3"CMOS, 12M
Photo Resolution:
12MP (16:9)
Video Resolution:
4K 30FPS (3840*2160) | 2.5K 60FPS (2560*1440) | 1080P 30/60/120FPS (1920*1080) | 720P 240FPS (1280*720)
Storage:
Class 10 or UHS-1 and above specifications Micro SD card with max 64GB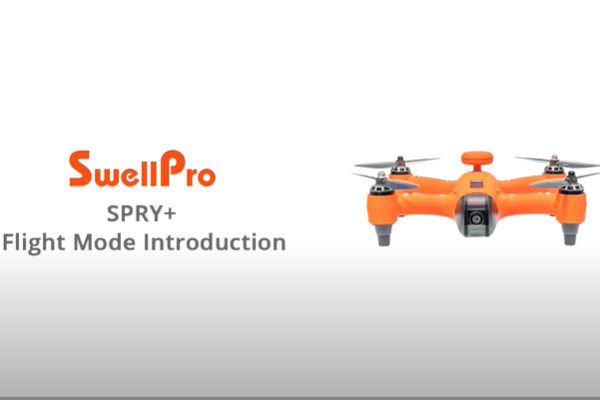 Spry+ flight mode introduction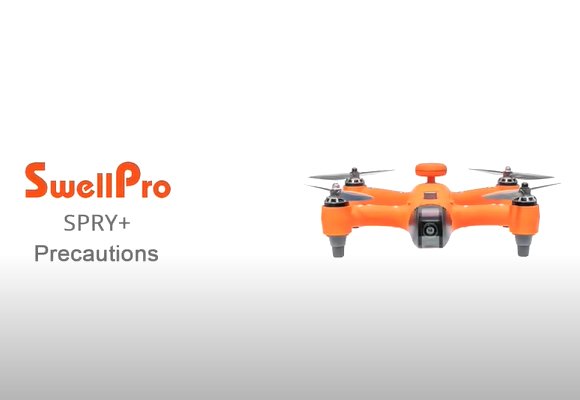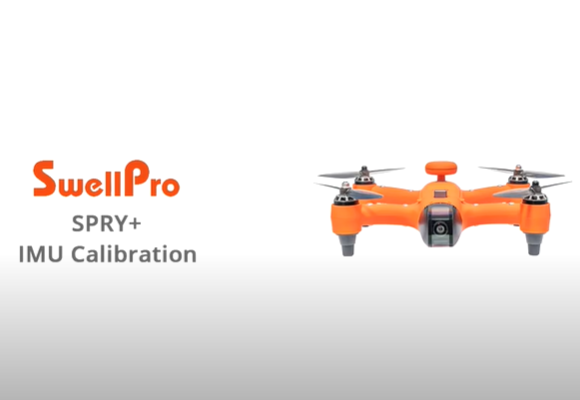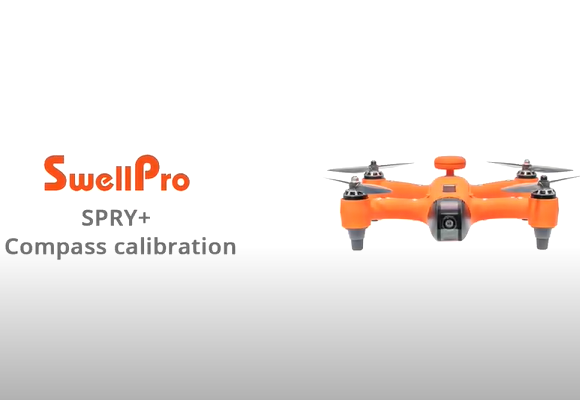 Spry+ compass calibration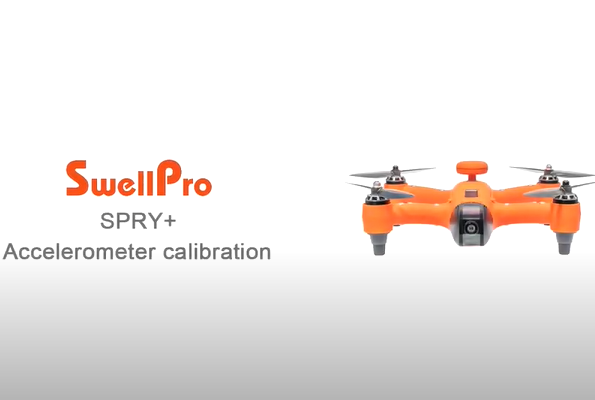 Spry+ accelerometer calibration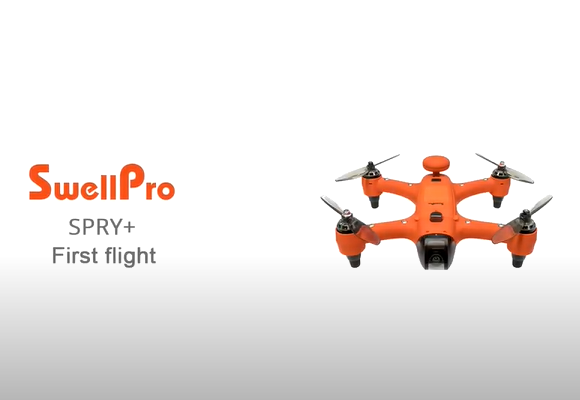 Spry+ Waterproof Drone Quick Start Tutorial
Q: Is a Acro Mode available by this drone?
Q: Is the 4k camera comes with a gimbal?
A: No. For gimbal cameras please check SplashDrone3+.
Q: Can this drone be used for fishing?
A: Yes, with its TrollSafe the drone is also suitable for lure and troll fishing, hovering fishing and long range casting.
Q: How far is the follow-me-distance?
A: Spry+ can fly at a closest distance from the controller of 5m. The distance could be adjusted via remote controller.