SwellPro Brand Story
Dec 12,2019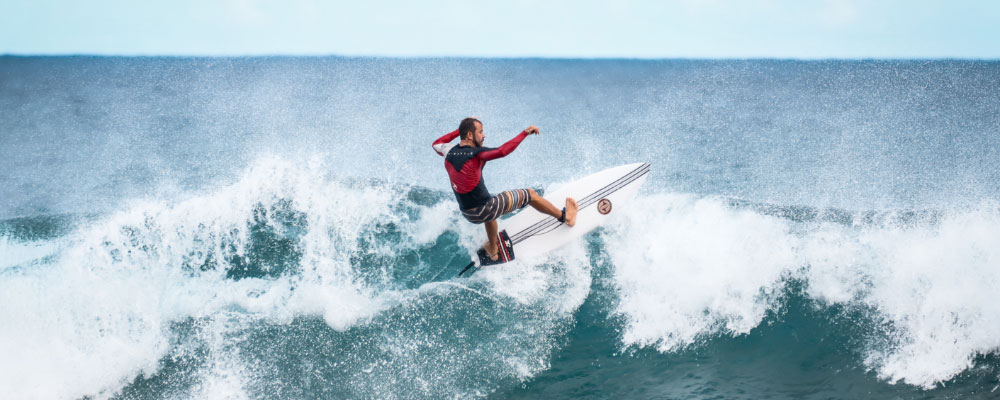 The Origin of SwellPro Waterproof Drone
Many have been wondering about the relation between Mariner drone and Splash drone since they look quite similar to each other. Before unveiling the myth, let's first dig into the history of the glorious waterproof drone family.
Since 2009, the founder of Swellpro, Mr. Eric Hu and his team had been making model aircraft accessories like motor, battery, antenna and so forth. In 2011, they found a company named Moogu and started to manufacture waterproof action cameras similar like Gopro for an oversea brand. At that time, Gopro cameras were not widely used and DJI was still focusing on their FC.
In 2013, Eric got the inspiration of inventing a waterproof drone after he saw a drone was damaged by water crash during his trip abroad. It was not difficult to realize the concept as they've got all the bolts and nuts beforehand. Later in December, with a combination of expertise in waterproofing and aeronautics, Eric released Mariner drone under a new brand called FPVfactory. It was in 2015 when Swellpro were established for the waterproof drone series.
Today, in most people' memory, Mariner drone is the earliest waterproof consumer drone in the word. But not many know Splash drone and Mariner drone are from the same root. Over the years, there have been some names like Mariner 2, Splash drone pro, Splash drone auto plus or so. Here are the stories.
Mariner Drone
Mariner drone came in a 550mm white frame. The frame was totally waterproof as well as the motors. The propellers were made from thermoplastic filled with carbon fiber. The quadcopter lifted a Gopro waterproof case without motorized gimbal just like the Phantom 1 which was released almost in the same year. Mariner was equipped with the Naza-M lite flight controller which, however, didn't support smart flights. At that age when drones were still new to the masses, those configurations fairly met the needs of the amateur.
SplashDrone Pro and Auto
In 2015, Urbandrones, the USA agent of Swellpro, launched Splash drone on Kickstarter under its own name. That's why, till now, many people doesn't know Swellpro is the original manufacturer of Splash drone.
For the new Splash drone, many modifications are worth mentioning. Replacing the inflexible Naza, Swellpro's self-developed FC gives better control precision and more customized features. A 2-axis waterproof gimbal was added to hold Gopro, which greatly enhance the image smoothness. Another big invention on Splash drone was the payload release system for lifesaver delivery. The system was not primally designed for fishing though until a man in New Zealand tried to fish with Splash drone in early 2015 and created a new world.
The frames were still white but became smaller and more lightweight. Smaller motors were used as well while the propellers became self-tightened, made from full carbon fiber. The flight time was extended from 15mins to 20mins. Splash drones were divided into two versions: Splash drone pro and Splash drone auto. The main difference is an extra ground station which enables smart flights like follow me and mission planning by APP control on the auto version.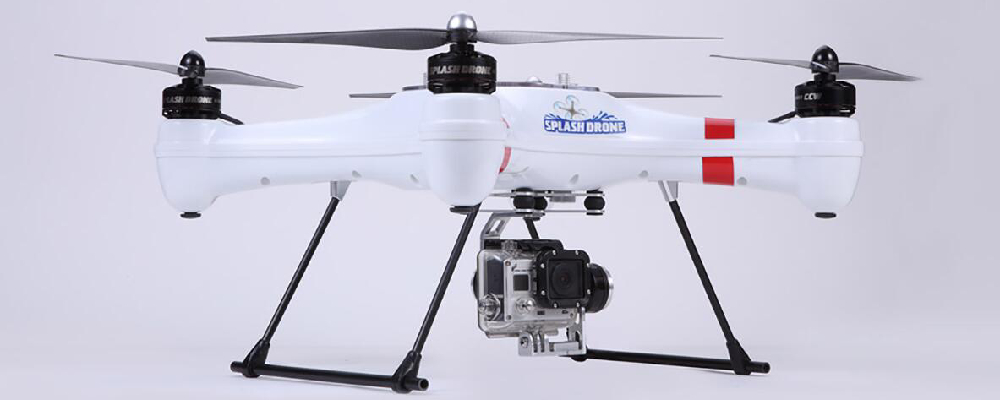 SplashDrone Auto Plus
In late 2015, Swellpro released SplashDrone Auto Plus because it got a new FC named Auto Plus with better flight controllability. It also came with a new dual telemetry remote controller which had flight status OSD and low voltage vibration alarm. By this chance, SplashDrone turned orange, almost what it looks like now. During the same period, a fisherman version and an RTF version were released. The fisherman version was optimized for long distance fishing line traveling with payload release device and FPV camera. The RTF version was a full set of kits which required assembly on your own.
As of now, there are only SplashDrone and Spry+ available. Mariner and other older versions have been long out of production line. SplashDrone3+ is multipurpose and professional for filming, fishing, boating and rescue. And Spry+ is compact and portable, best suitable for filming the high-speed watersports.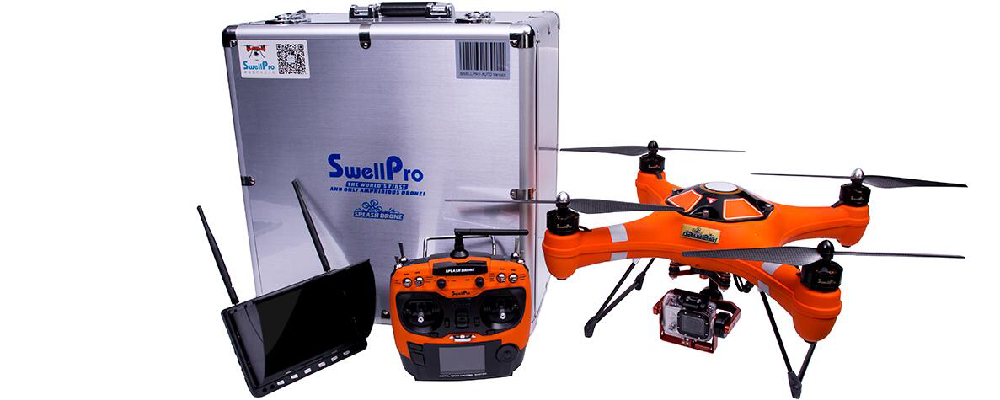 SplashDrone had run through countless modifications based on hundreds of users' feedbacks, and it keeps improving as the drone technology advances. Nothing is perfect when it's just born. Mariner or earlier versions of Splash drones may have some small random issues. The current version makes everything right as it promises. In the meantime, Swellpro has accumulated tons of strength, resource, and new techniques, plans several new products in the coming months, to fulfill the needs of different walks of life.